The company allocates privately-owned earth auger and the know-how for the satisfaction of most exigent customer.
The methods of implementation of work are the followings:
Treatment of geological elements of region.


Choice of place of drilling.


Evaluation and gradation of samples.


Piping - cleaning and delivery of clean water.


Supervision from collaborator geologist.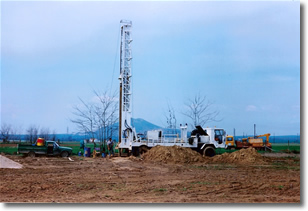 Implementation of drilling, irrigation
in the "Heraklion" Lagada''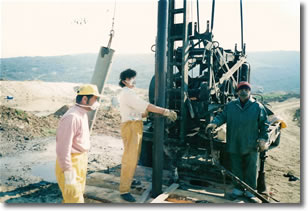 Implementation of drilling for expansion
biogas in place "HYTA" Tagaradwn