Special cleanings (Brush – jet- Chemical)
THE DIAMOND OF TECHNOLOGY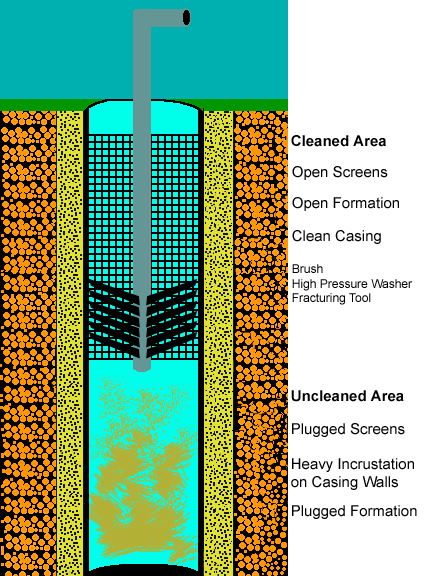 It allocates a system from brushes that are turned in the pipe with result the direct mechanic detachment of salts of carbonic calcium and magnesium as well as hydroxides of iron and manganese that exist in the walls of pipe because of the chemical constitution of water.
Then a system of nozzles jet with pressure 150 bar ejects water in the filters and removes the remains of salts and sand from the filters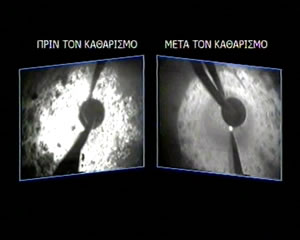 You can see the results after cleaning with brushes,
with reintroduction of initial benefit of drilling up to 100 %.
It cleans the wall and with the pressure of water it cleans the interior of filter
In the chemical cleaning depending on the constitution of rock or clay we use
phosphate salts for clay or thin solution of hydrochloric acid 30-35%
with use of double Packer and pressure of water.